The 123rd Canton Fair Completes
The 123rd Canton Fair Completes
On May 5, 2018, the 123rd Canton Fair inChina Import and Export commodities Fair exhibition Hall completed! ZhejiangYunYue Industrial Co., Ltd. was invited to participate in the exhibition,showing a variety of rich, high-quality outdoor furniture supplies.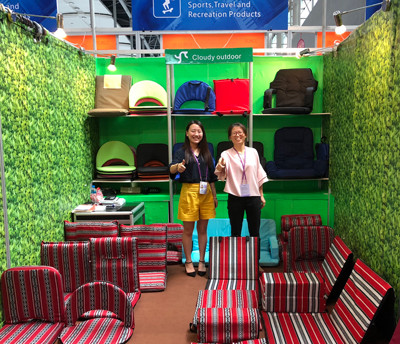 In addition to consolidating the existing cooperative relations, we also attracted a large number of potential customers to visit the booth, in order to lay a solid foundation for developing the further market.
In outdoor furniture industry, customer's first concern is the toleranceand adaptability, because the product is in the outside during most time. What wecan do is to strictly control materials and product quality. Secondly, the flexibilityof product mobility is also in the majority of customers' point, which willdirectly affect their use of the senses.

Our company is mainly engaged in the production of outdoor furnitureproducts and has also begun to gradually expand the field of indoor furniture inrecent years.In this exhibition, our products has been well received by purchasers, for its portability, convenient admission and cost-effective.Besides, we also provides you with thoughtful service.The booth has attracted countless exhibitors and staffs have beencommunicating with the exhibitors with full enthusiasm and patience.